Stay at Center Parcs le Bois aux Daims in Morton
HALF DAY: from 5pm to 8.45pm or from 4pm to 7.45pm
Adult (+8 years): inquire at center parc
Child (4 to 7 years old): inquire with center parc
3 years and under: FREE
FULL DAY: from 10am to 11pm
Adult (+8 years): inquire at center parc
Children (4 to 7 years old): contact Center Parc for more information
3 years and under: FREE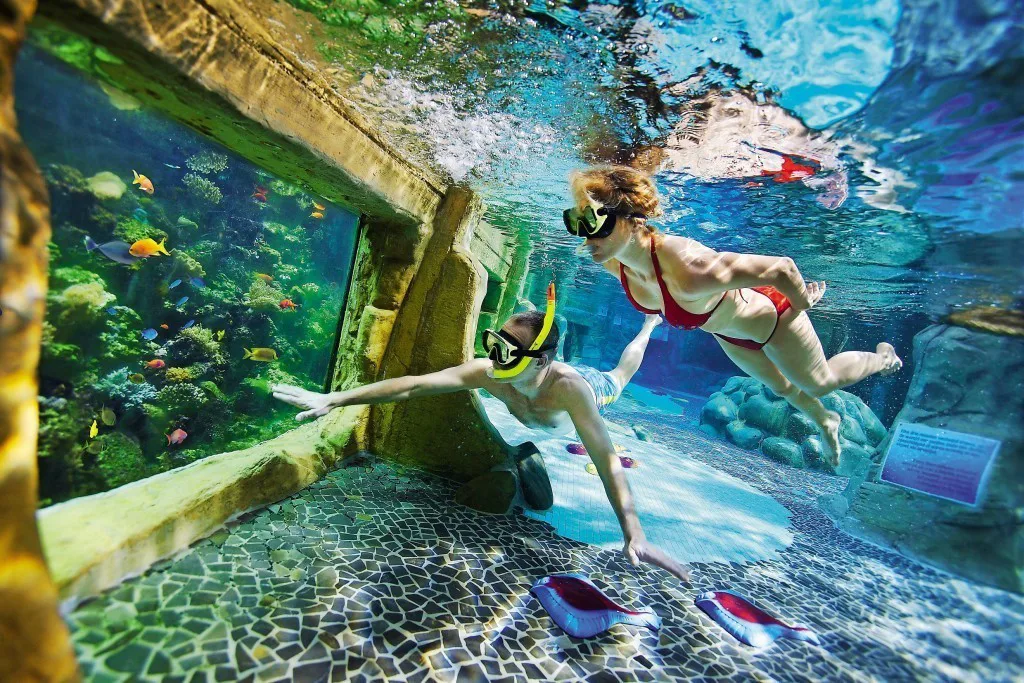 PACKAGES AND RATES OF CENTER PARCS LE BOIS AUX DAIMS
The Good Deal: Stay at Camping Paradis les Nobis d'Anjou and buy day tickets to Center Parcs. For a day at the Center Parcs at a lower cost, come and stay at the Nobis d'Anjou campsite and enjoy a moment in the aqua Mundo of the water park with outdoor pool.
HOLIDAYS NEAR THE CENTER PARCS LE BOIS AUX DAIMS
20 minutes from Camping Paradis les Nobis d'Anjou in Montreuil-Bellay, the Center Parc des Bois aux Daims is a good idea for a nature getaway for the day. You will find an extraordinary range of activities in a haven of nature and tranquility.
A paradise for aquatic leisure, the Morton water park near Montreuil-Bellay offers aquagym, aquajump, aquabike and aquatraining sports sessions. Baby swimmer sessions are also organized for young parents and their young children. Children and adults can also benefit from water rescue initiations and learning to swim sessions. For fun and relaxation, the site has exceptional aquatic facilities :
A basin reconstituting a wild river
a water climbing wall
A double water tree
An aquaspeed site, family water slides
Cenote Pool: a diving pool that recreates the biotope of Lake Malawi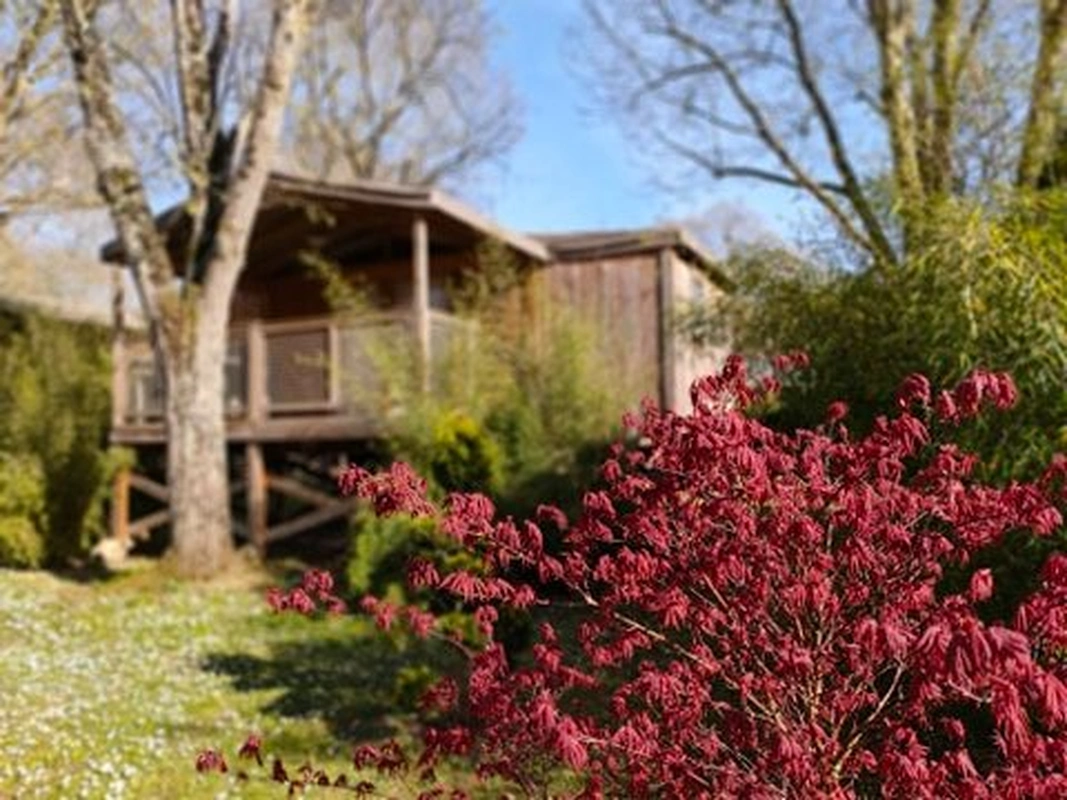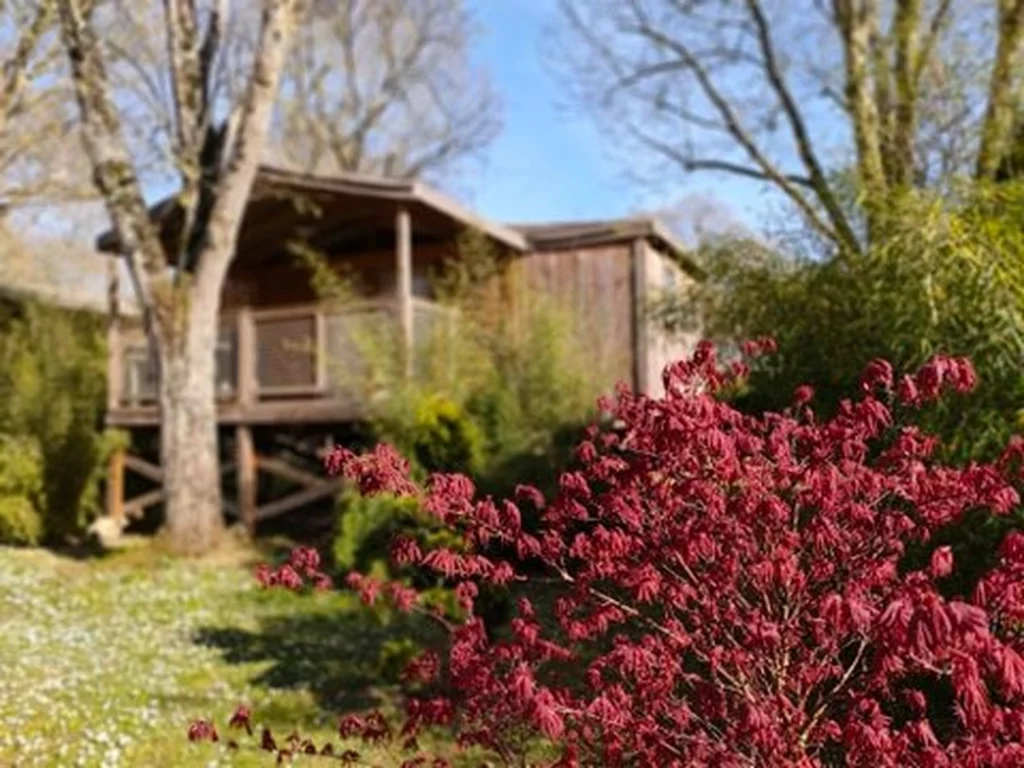 COTTAGE RENTAL 20 MINUTES FROM THE WATER PARK
Enjoy your day at the Center Parcs water park, and book a comfortable cottage, just a few kilometers away. By renting a mobile home or cottage nearby, you will be ideally located to spend an unforgettable stay with friends or family, close to the Center Parcs Bois aux Daims. Your children will be delighted to be able to fully enjoy the attractions of the water park, and to finally be able to spend unforgettable moments in the company of their parents in their comfortable and fully equipped cottage.
What could be better than a cottage near Center Parcs, with high-end design and layout, after a day spent discovering the park's entertainment and infrastructure? Renting a cottage will allow you to get together as a family. You will understand, let yourself be tempted by the rental of a cottage Center Parcs Bois aux Daims with your family!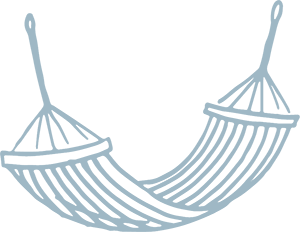 ADDRESS AND ITINERARY CENTER PARC LE BOIS AUX DAIMS ?
20 minutes drive via the D347
Approximate duration: 20 min without traffic
Itinerary
Take Rue des Chenevraux and Route de Thouars/D360 towards D347: 3 min (1.2 km)
Follow D347 towards D19 at Saint-Léger-de-Montbrillais: 8 min (10.4 km)
Continue on D19 towards your destination: 10 min (7.3 km)
You have arrived at Center Parcs – Domaine du Bois aux Daims, route des Trois Moutiers, 86120 Morton
From Cholet, direction Loudun on the d759 then continue towards the three moutiers, arrived at the village follow the signs center parcs
From Bouchard Island, direction Saumur on the D760 then take direction the three moutiers, at the exit of this village, you will see the signs Center Parcs towards Montreuil Bellay
Visit the official website of Center Parc Bois aux Daims.
Discover the Puy du Fou, the Futuroscope and the Zoo de Doué.