DISCOVER THE CHÂTEAU DE BRÉZÉ IN MAINE-ET-LOIRE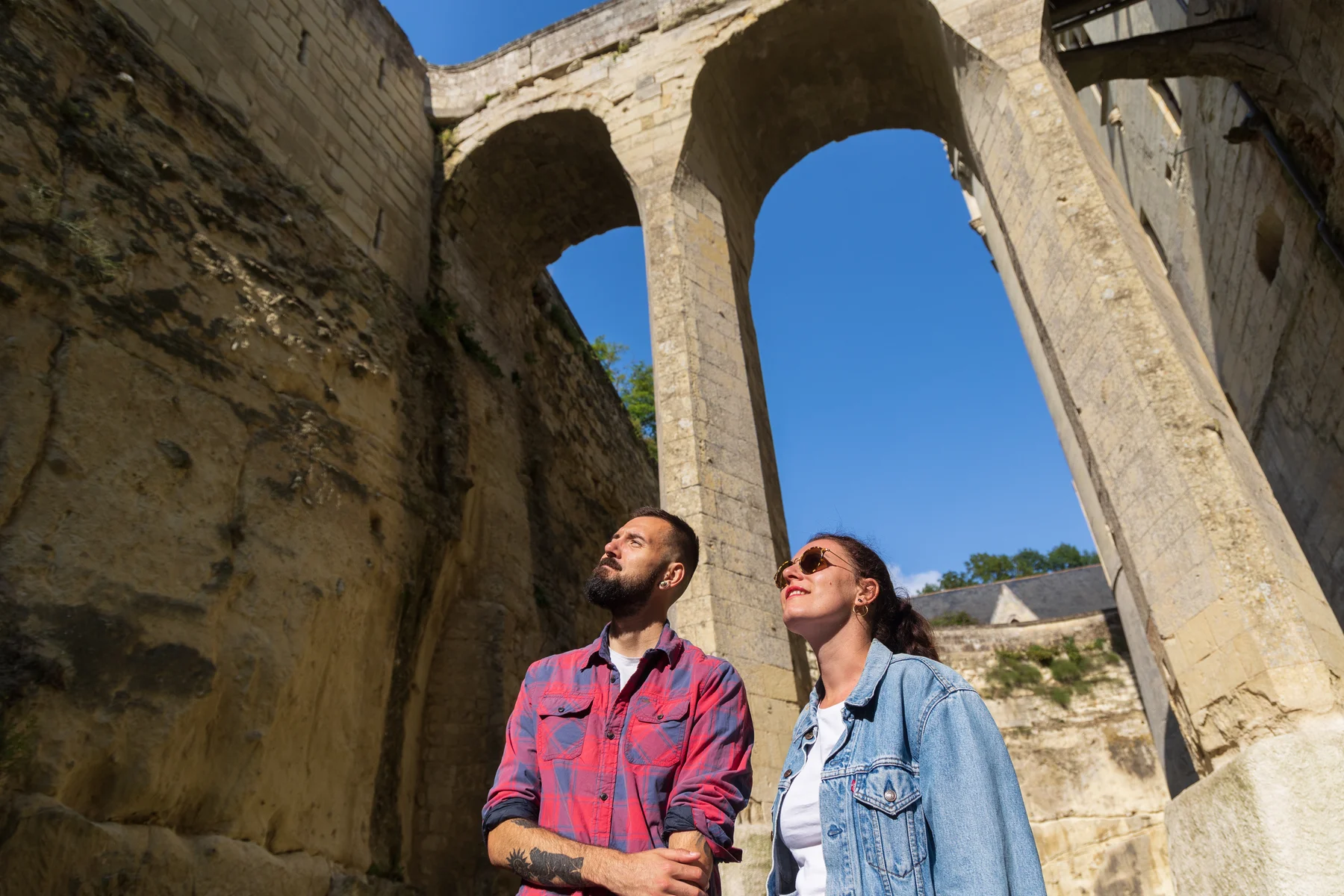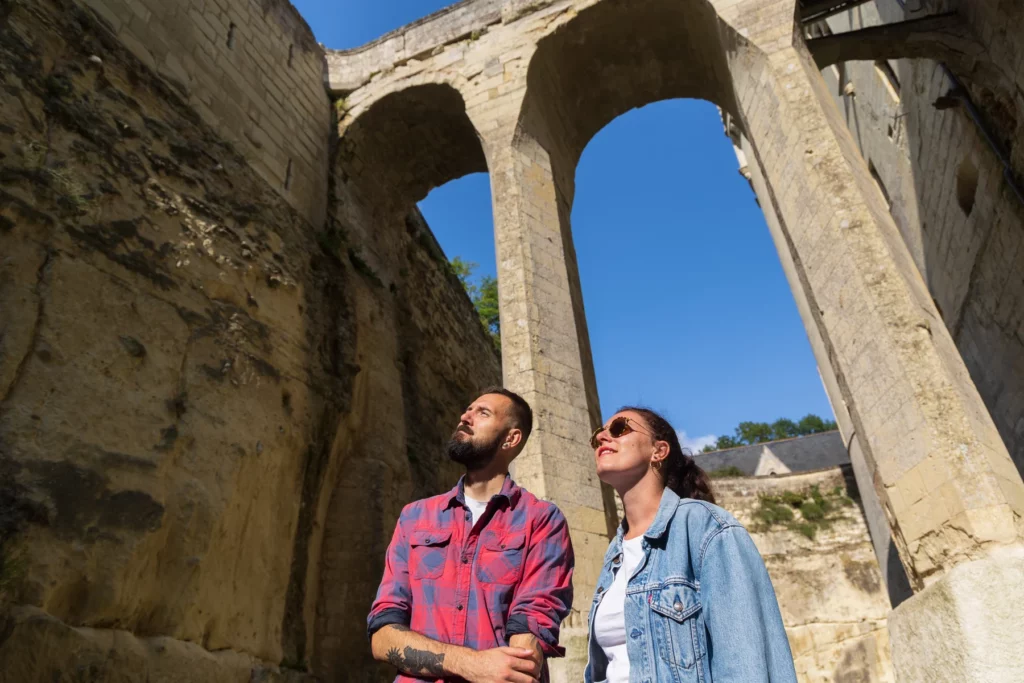 Take advantage of your holidays in the campsite Les Nobis near the castles of the Loire to discover the Château de Brézé and its underground fortress!
Only 11 km from the campsite, we invite you to discover the Château de Brézé. Built between the 11th and 19th centuries, this castle has some nice surprises in store for you! Classified as a historical monument, you can admire its architectural riches as well as its network of galleries carved in the tufa.
In free visits or guided tours, discover the Château de Brézé in every nook and cranny, and discover an exceptional place of history! Its particularities differentiate it from other castles of the Loire and will arouse your curiosity. The visit of this extraordinary castle will lead you through different places where still hovers a unique atmosphere. You will discover the largest dry moats in Europe, a unique troglodyte complex and the elegant Renaissance residence.
THE CHÂTEAU DE BRÉZÉ AND ITS UNDERGROUND GALLERIES: A HISTORICAL MONUMENT
The underground galleries: composed of a gallery of steep slope and very large sections, they are a formidable example of troglodyte dependencies. You will also be impressed by the size and depth of the dry moat, which is among the deepest in Europe.
The Dreux-Brézé apartment: with its walls covered with oak woodwork, its central beam covered with a canvas, and its medieval-style fireplace.
The underground bakery: which is the most important underground bakery known in France, you can discover the imposing monumental fireplace present in the same room.
And also: the stables, the walkway, the drawbridge, the silkworm, the kitchens, the cellars, the huge presses …

If you are looking for a holiday rental near Brézé, contact the 4-star Les Nobis d'anjou campsite in Saumur on 02 41 52 33 66 to check availability.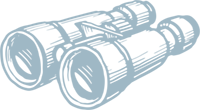 Discover the Abbey of Fontevraud, the castles of the Loire and Montreuil Bellay