The Cadre Noir of Saumur at 20 km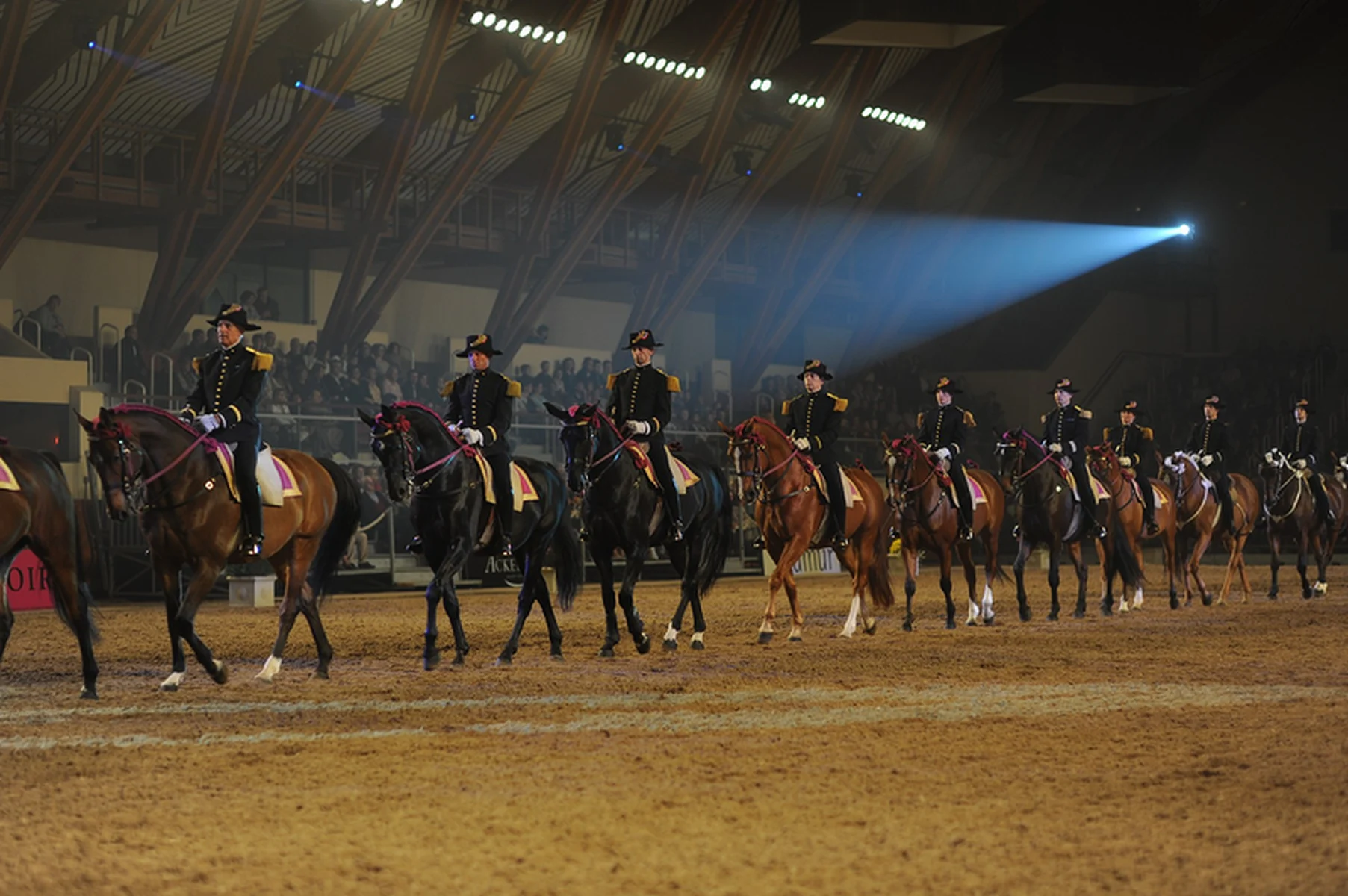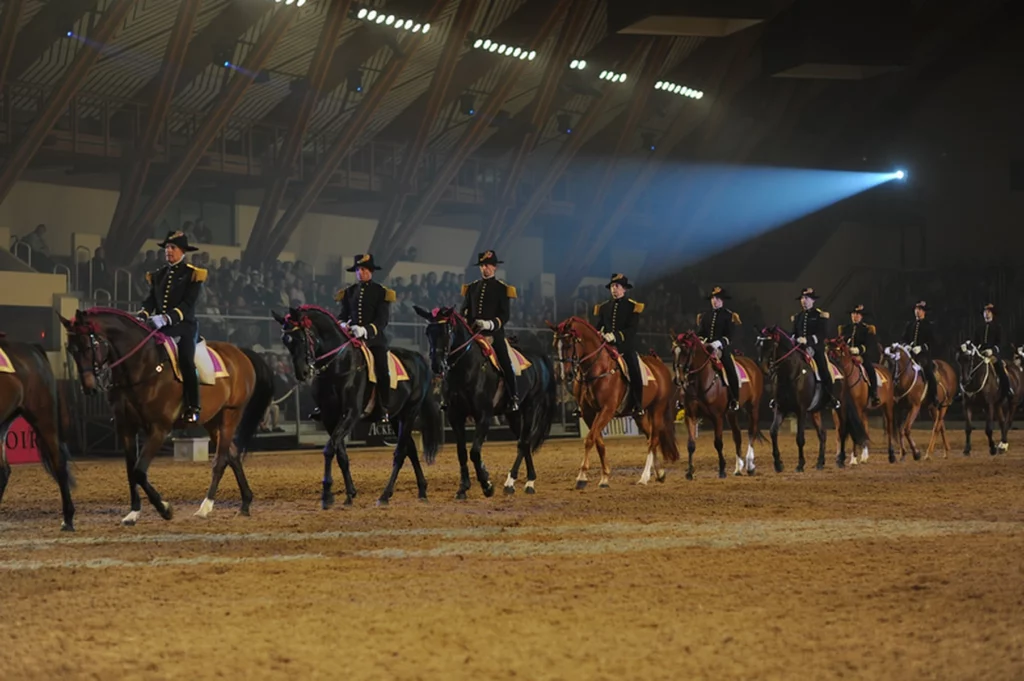 20 km from Camping Paradis Les Nobis d'Anjou, the Cadre Noir has given Saumur its international reputation.
A corps of elite riders, the Cadre Noir de Saumur brings together the instructors of the National Riding School. Their teaching is part of horseback riding in the French tradition, inscribed on the Intangible Cultural Heritage of Humanity by UNESCO.

Come and meet the squires and riders of the riding school.
The first riding academy in Saumur was founded in the 16th century. But it was in the 17th century that a true Saumur method emerged, soon becoming authoritative.

A cavalry school until then exclusively military, the Cadre Noir became a civilian in 1968. It is part of the Institut français du cheval et de l'équitation, whose headquarters are also in Saumur.
Visit the Cadre Noir website
The visit of the National Riding School In the heart of the Loire Valley , the National Riding School , inscribed in 2011 by UNESCO on the list of the intangible cultural heritage of humanity, opens its doors to you. The Cadre Noir trains the executives of horseback riding, true experts in their discipline. The squires train the horses they present during revivals in the carousel, gala or during national or international competitions. Let yourself be guided through the great carousel, the stables, the saddlery and share a special moment with the horses.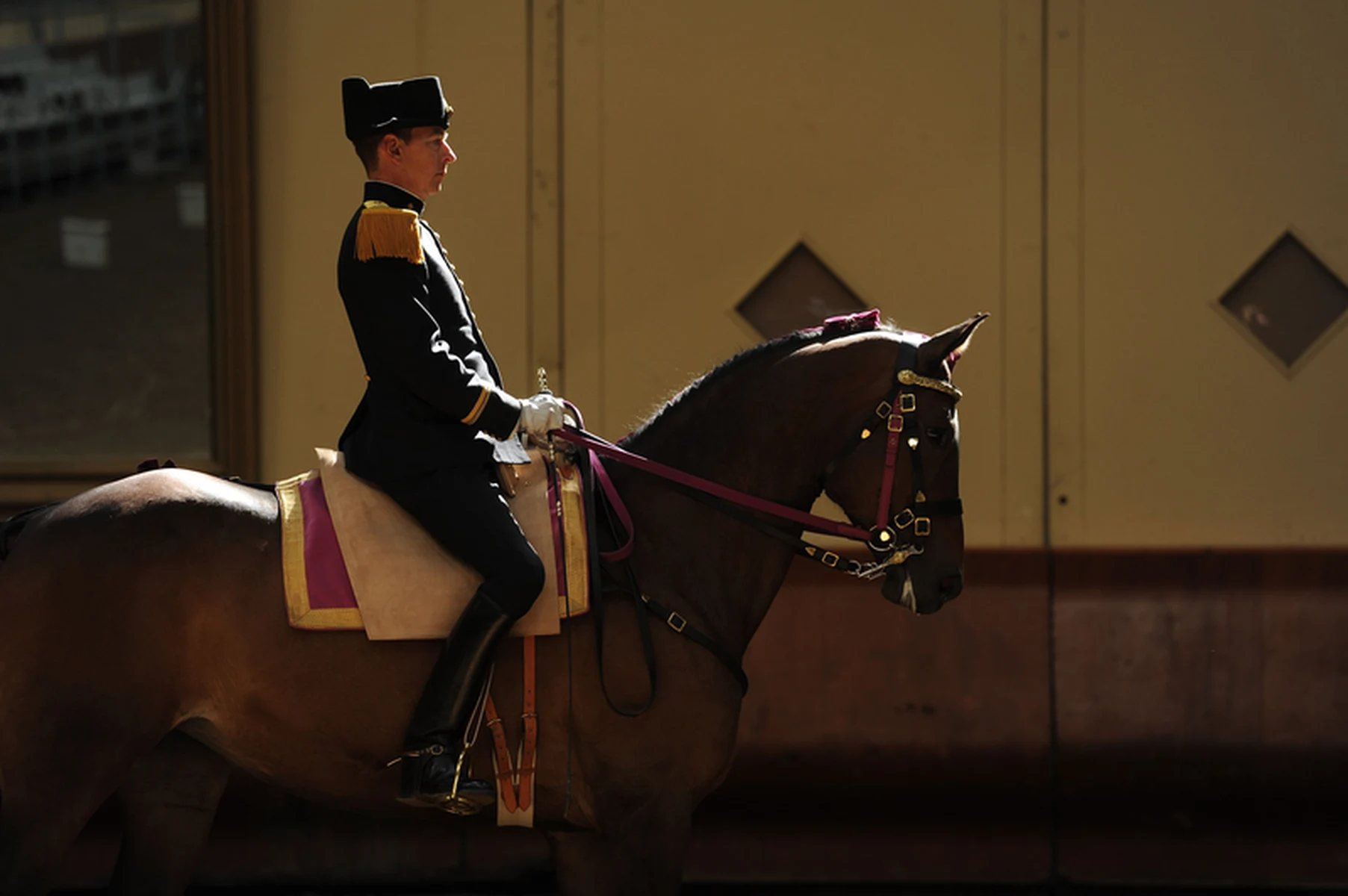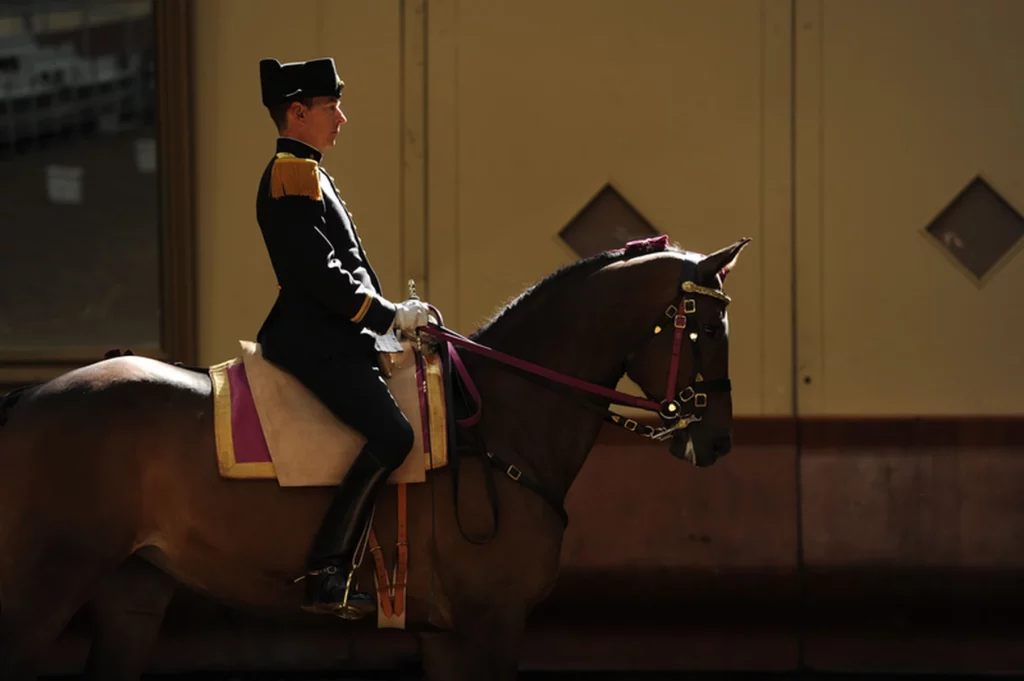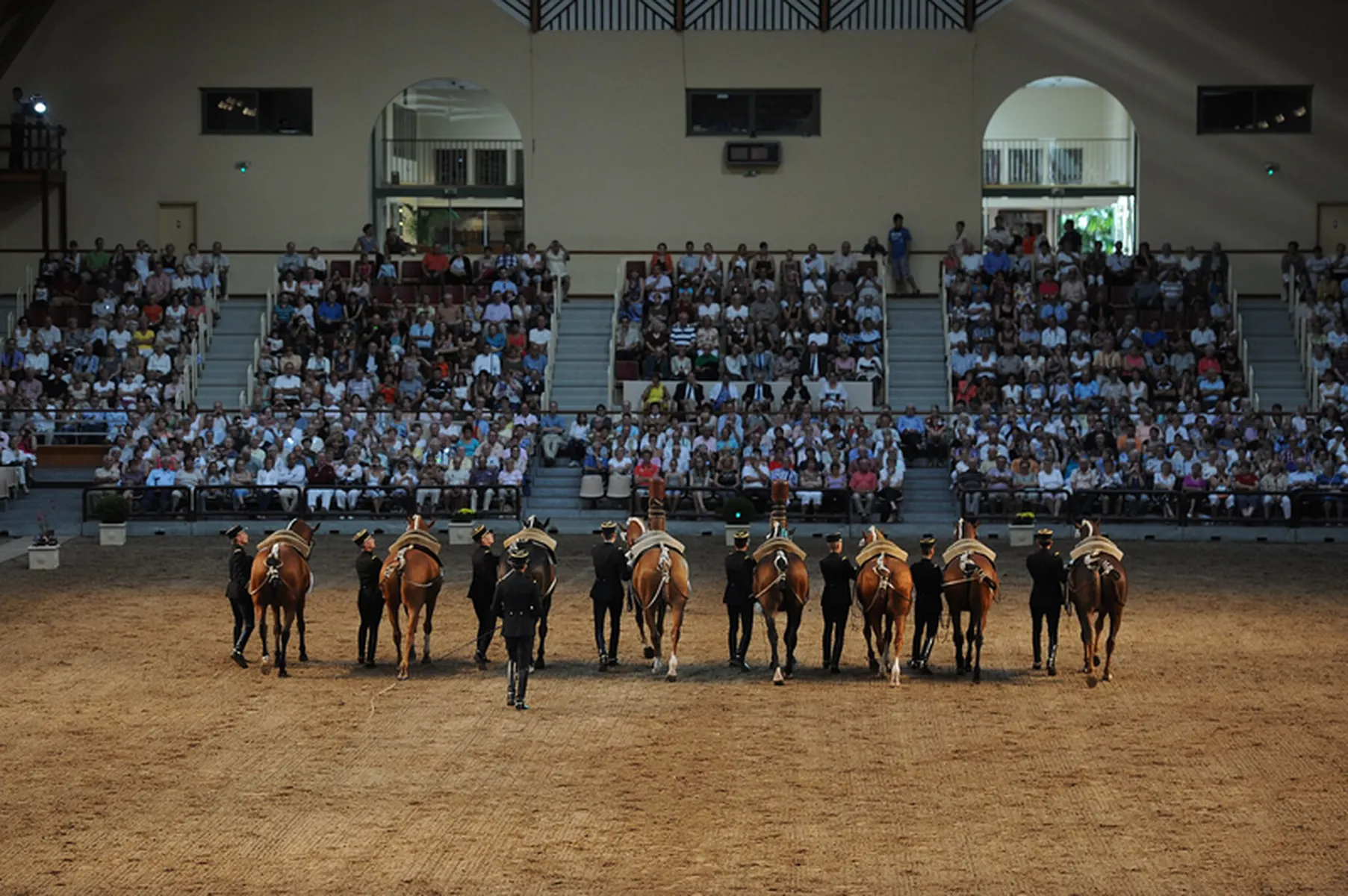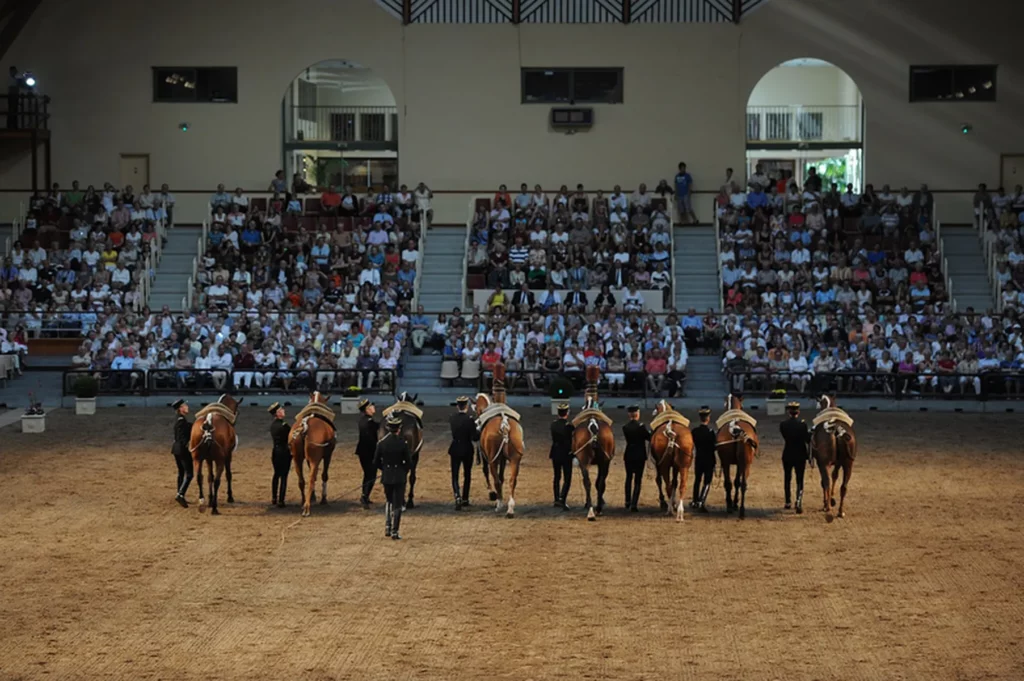 EQUESTRIAN SHOWS
From April to October, the Cadre noir de Saumur performs equestrian shows with commentary on its dressage work. They are an opportunity to admire, in the Grand Manège, the work of dressage with long reins and obstacle, as well as school jumps including bow, rump and cabriole. Called "Les Matinales", these one-hour public presentations are organized on thirty dates from March to November.
To learn more about the cavalry of Saumur and equestrian art in general, come and contemplate the young horses, the stud farms and shows such as show jumping.

More spectacular, the galas stage this dressage work. They are given all over the world. In Saumur, the Carrousel is the annual event during which to enjoy the great gala of the Cadre noir: it takes place in July and is also an opportunity to admire a parade of vehicles and armored vehicles of the military school.

An appointment not to be missed during your stay in Montreuil-Bellay! Other galas punctuate the year: " Le Printemps des écuyers " with the Republican Guard in April, "Au cœur du Grand Manège" in June and September, or " Les Musicales du Cadre noir" in October.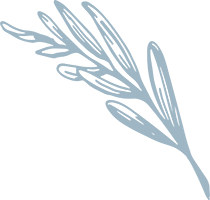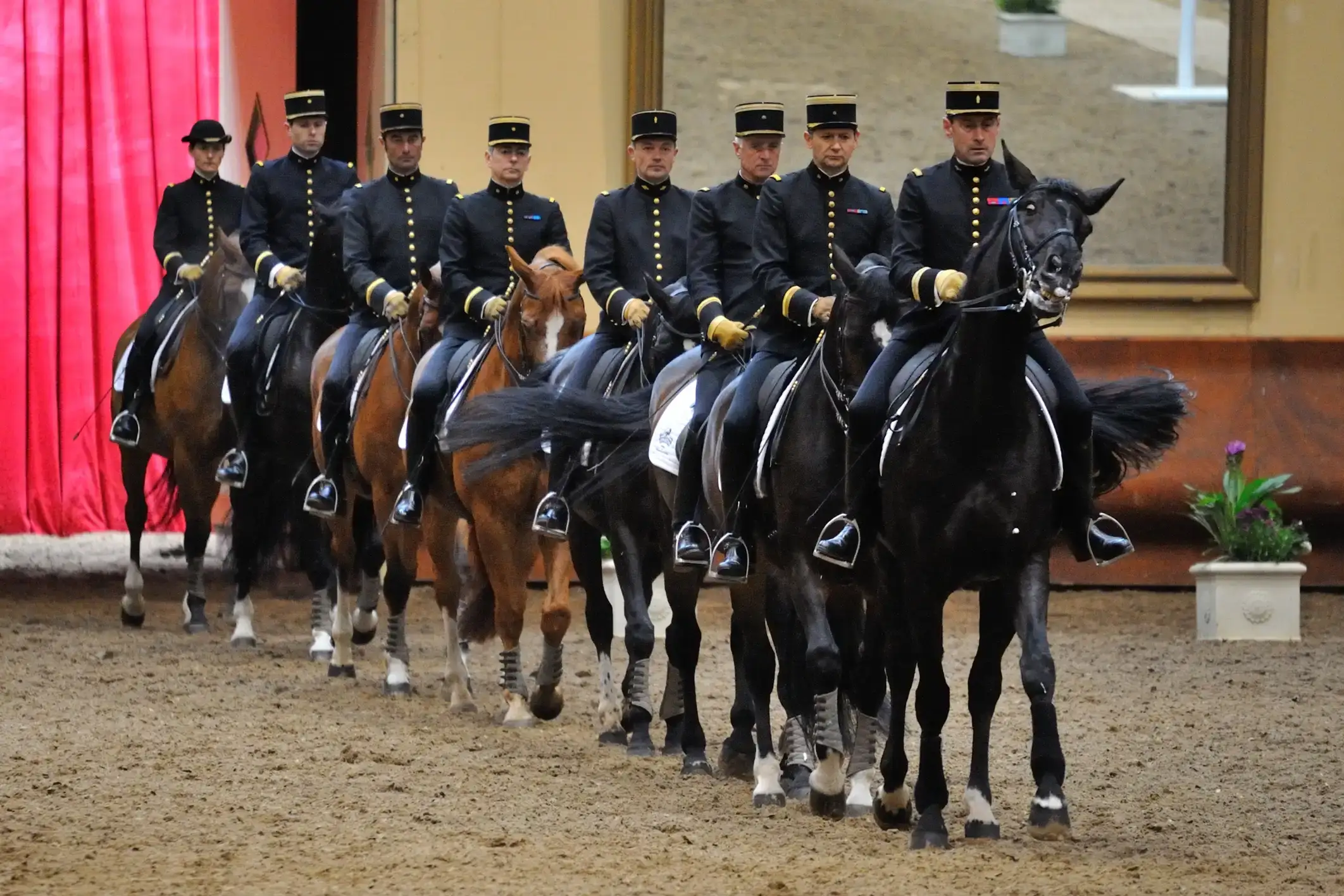 VISIT THE NATIONAL RIDING SCHOOL
Apart from these big events, you have a great chance of observing the horses at work during their training when you visit the National Riding School. It opens its doors to the public from February to November, from Monday afternoon to Saturday morning. Tours are guided only.
They are an opportunity to discover the stables, to meet the horses, to go behind the scenes of the school and in particular the impressive saddlery, and finally to admire the Grand Manège where presentations and galas take place. Several tour options are available: a standard one-hour guided tour and two types of 2-hour tour.
The formula " Le Rendez-vous des initiates" offers equestrian sports enthusiasts an in-depth visit with meeting sport horses and details of the training provided at the school. The " Enquête au Cadre Noir" formula is ideal for families: children aged 7 to 12 enjoy a fun tour of the premises, at a pace more adapted to their expectations. Remember to book your visit to the Cadre Noir during your stay at Camping des Nobis !
Discover the abbey of Fontevraud, the French bike and the center parks!